Structured work gives
better results.
Simpliz is an integrated set of modules to improve the work of companies, teams and individuals.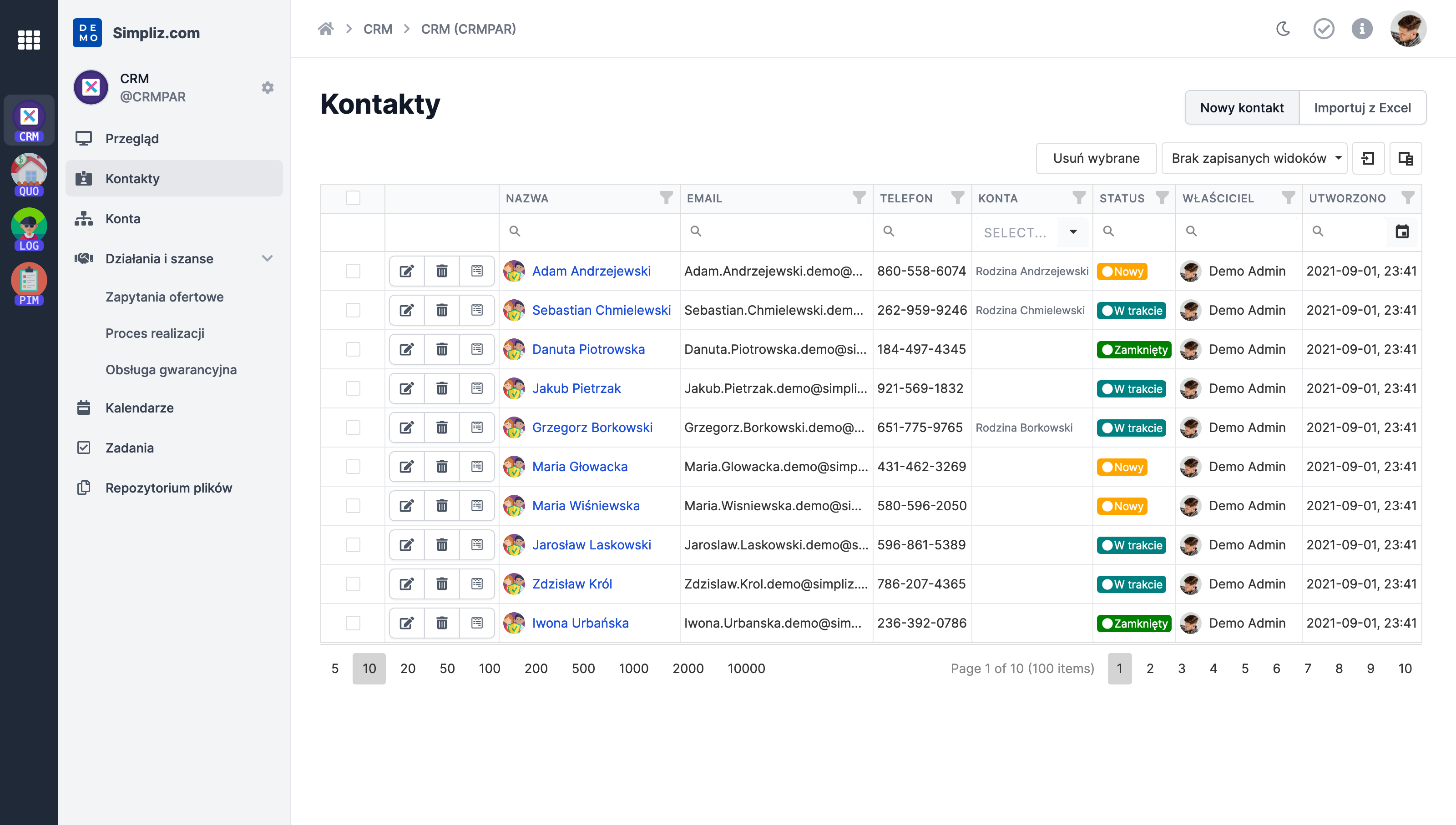 Features
Why Simpliz is a solution for me?
Easy to use and intuitive

Simpliz is developed in the way to save simplicity and at the same time to enable implementation of very complex solutions. Unified interface, would let even your grandma to use it!

Customizable

We understand and appreciate that each company is very unique and has got own standards. Simpliz is constructed in the way to let the best fit for each type of business.

Many modules in one place

The companies often use different tools to manage their businesses. Very often these tools are independent, non-integrated applications or just excel spreadsheets. Simpliz, as an one integrated tool would be the solution for such dispersion.

Constantly developed

We listen to our users very attentively. The feedback we receive, is for us the source of inspiration and it gives the ideas for further development. We believe, that such approach lets our product to respond real market needs. That is why it is constantly developed.

Cost efficiency

The entrepreneurs pay attention to reasonable spendings at their companies. Simpliz appreciates this need and you pay only for what you really use. What is more, the transparent and clear pricing policy, lets you budget your costs and consciously decide on each modules you are going to pay.

Easy for extension

Does your business require non-standard approach? Simpliz can prepare and implement dedicated solution - just for you. What is more, we can guarantee that these customized modules will stay integrated with the previously available functionalities. Or maybe you use already any other external software you do not want to resign from? No problem, available API enables easy integration with other systems.
According to the researches - even 93% of midsize companies get frustrated with their planning, budgeting and forecasting, as they don't see clearly what's going on.
Ready to dive in?
Start your free trial today.